If you're looking for my day three I'm Hearing Voices Blogfest post, click here. Then come back and enter this blogfest too.
Thank you to Loralie Hall of
Apathy's Hero
for hosting the
Critique Partner Blogfest
! If you're not already a part of it, sign up to find some great critique partners and beta readers.
Here is my work in progress...
Title: Destruction
Genre: Upmarket Contemporary Fantasy (Adult)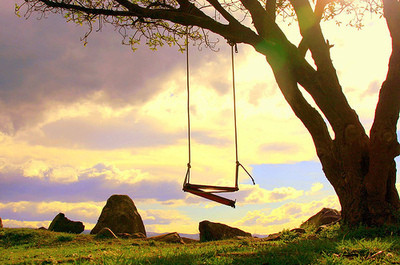 I am currently finishing up a beta-ready draft that should be ready within a few weeks. I'm okay with any level of feedback, presented in the way that's easiest for you. I want to know your overall impressions of the plot and the characters and do not expect line-by-line editing, although you're welcome to make note of stupid mistakes whenever you find them.
Whether or not you're here for the blogfest or just one of the awesome people who follow my blog, let me know if you'd like to be a beta reader for DESTRUCTION. I am more than happy to read your project in return. I have eclectic tastes and have experience as a beta reader in several genres. Looking forward to working with you!
Pitch:
David Vandergraff goes to church every Sunday, keeps his lawn trim and green, and loves his wife and children more than anything. Only David knows that his life is incomplete. Eleven years ago, his secret family went missing. Finally, he gets the call that his children have been found, but their mother has been murdered by her husband and his children have been victims of years of abuse at the hands of their stepfather. Ready to be a good man, David takes custody of his children even though it could mean losing the wife he can't imagine living without.
Keeping his unorthodox blended family together gets even more complicated when his two missing children claim to be dark wizards and say that their mother and stepfather were dark wizards as well. The case manager tells David that it's a magical narrative they use to help them cope with the abuse and trauma. The real shock comes with David's conservative Christian wife tells him she's a dark witch too…and so is David and all their children. She says that dark wizards have naturally destructive magic and even if they have good intentions, the only way to be a good person is to choose not to practice magic. But when all five of David's children choose magic, David will risk his own soul to follow them into the darkness and protect his family.
DESTRUCTION is a 90,000 word (estimated) upmarket contemporary fantasy with elements of magical realism.
1st 500:
David never ignored calls from unknown numbers. The only times he didn't answer unknowns were in church, in important business meetings, and while making love to his wife. Any phone call could be the one he had been waiting for the past eleven years.
The call came when David was lying in bed with Amanda watching television. She was asleep with her head on his arm. His fingers were tingling from the weight of her head cutting off his circulation, but he didn't push her away. Not quite yet. This was the only time in the day when she slowed down enough that he could see the blond tips of her eyelashes or the freckles between her breasts. No one else noticed these things, perhaps not even Amanda herself. They were David's alone.
When his phone rang on the nightstand, Amanda opened her eyes again. He reached for it without having to think about it. It was a 432 area code. His heart rate increased.
"It's past eleven," Amanda said.
"Hello," David said into the receiver.
"All your kids are at home, babe, so it's nothing important like that. Business can wait until morning."
"May I speak with David Vandergraff?" The woman on the end of the line had a thick West Texas accent and she stretched out the vowels in his last name.
"This is he," David said.
Amanda shook her head and rolled over in bed. He knew that she had long since given up on his unexplained phone answering addiction.
"My name is Josie Barstow, I work for the Odessa Police Department. I'm calling about the missing persons report you filed for your children in 2002."
David couldn't breathe until she finished what she had to say. He slipped into their master bath and closed the door. He had been living in suspended animation for eleven years. The woman from Odessa told him what he needed to come alive again.
When she was done, she asked, "I need to confirm that you'll be able to take custody of the children."
David felt the weight of the one-syllable he was about to say. Without thinking about it, he picked up Amanda's night cream and sniffed it. It smelled like flowers, and something summery, like citrus. It's what she smelled like when she crawled in bed next to him.
"Yes," he said. "Of course. Just tell me what I have to do."
David tried to slip back out of the bathroom quietly, but Amanda was still awake. She sat up in bed.
"Don't bullshit me. You look awful."
"It was one of my employees," he lied.
He couldn't tell her yet. He needed another night with her. He needed another ten thousand nights.
"You look like you've been crying. You were crying for your employee's mom?"
"Yeah, I guess." It was embarrassing that she thought he would cry that easily, although his track record wasn't great. Maybe if he hadn't been reduced to a sniveling child at the end of Toy Story 3, she would think better of him.
She laughed. "That's actually really sweet. Totally pathetic, but sweet."
"I said 'sweet' first," she reminded him. "Come to bed, you big baby."