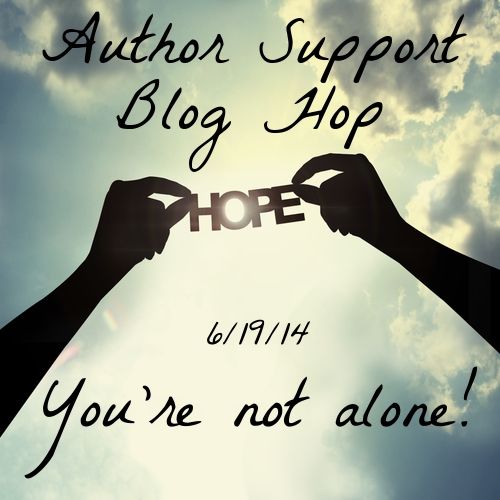 Over-stressed? Stuck between your writing career and your day job? Juggling kids along with your characters? Join the hop!
When I was struggling as a pre-published author, I thought of publication as an end goal. I was smart enough to know that I was unlikely to become a bestseller overnight, and that the struggles wouldn't end after signing a contract, but I never actually thought about what being a published author would mean. It turns out that it goes something like this, "You're published! Congratulations! You now have yet another full-time job."
Maybe one day I'll make enough as a writer to quit my day job, but that day is likely far off, or may never come at all. Instead, I'm stuck with working a full-time job, caring for two young children, and being an author, which feels like yet another full-time job. Somewhere, I saw a meme that said that becoming an author is like giving yourself homework for life. So true! On my "days off" I must work on writing and marketing tasks. And, to be successful you have to keep writing and keep marketing. It never ends!
So, I'm stuck. For financial reasons, I can't quit my day job. I refuse to quit writing. And, obviously quitting being a mommy is not even within the realm of consideration. There's not much I can do to make things easier for myself at this time, so I just have to find ways to make it work.
I know I'm not alone. From my experience with other authors, almost all of them have day jobs. The few that don't have jobs as full time moms. And, perhaps even more of them have full time day jobs
and
are full-time parents.
For all of you out there who are stuck with too many roles and over-stressed, I'm putting on a supportive blog hop. I know...yet
another
thing to do, right? Don't worry, I respect your precious time. This will be just
one
post on 6/19. The idea is to voice our issues and then visit the other blogs to offer support to our fellow hardworking authors.
Here are the types of things you might post about. You don't need to cover each point if they don't apply:
WHAT do you do? Give us a summary of your crazy life and all your responsibilities
HOW do you do it? How do you manage to find time to write? What tips can you share?
WHY do you do it? Other than just sheer insanity, what keeps you going? Why have you chosen the life of an over-stressed author? What keeps you motivated during dark days?
QUESTIONS and PLEAS for help. Other authors will be reading your post, so if you have questions or want advice, you can ask. Also, if there is anything you need, or anything you can do to help others, mention that here as well.
After you post, please visit the other blogs to offer support and advice!

Sign-up now!

As a special thank you for participating, if you post you'll be entered to win an author care package from me (including international).