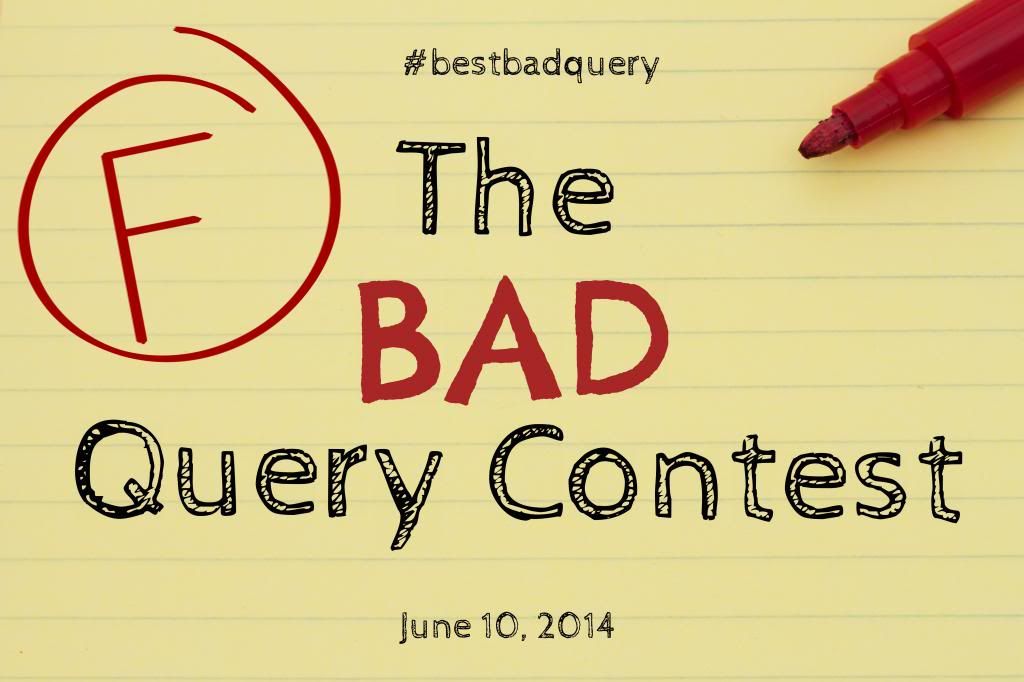 The time has come! Today is the BAD Query Contest, where we finally get to win by writing terrible queries. It's not too late to participate--check out the rules on the
original post page
.
And, here is my BAD query:
---
to whom it may concern:
i am writing to loge a complaint about you're "agency." i contacted you more a week ago with an idea that could make millions and will probably be a major motion picture also. i guess none of those millions will go to u. lol
no one has replied to my enquiry i would expect better customer service if you want me as your client. their r many other agencies I could contact or even film executives or television series. please have the head of your agency call me ASAP at 555-555-555 to talk with me about my idea, so I will know if I should start writing we can talk about advance also.
if I do not get a call right away, I will assume that this is nothing more than another internet scam and I will be reporting you to my better business boroow. i guess you just steal ideas and use them yourself. i will sue you for millions.
respectfully,
Crazy Person
---
Pretty bad, huh? :) But can you be worse? Check out the other entries here: